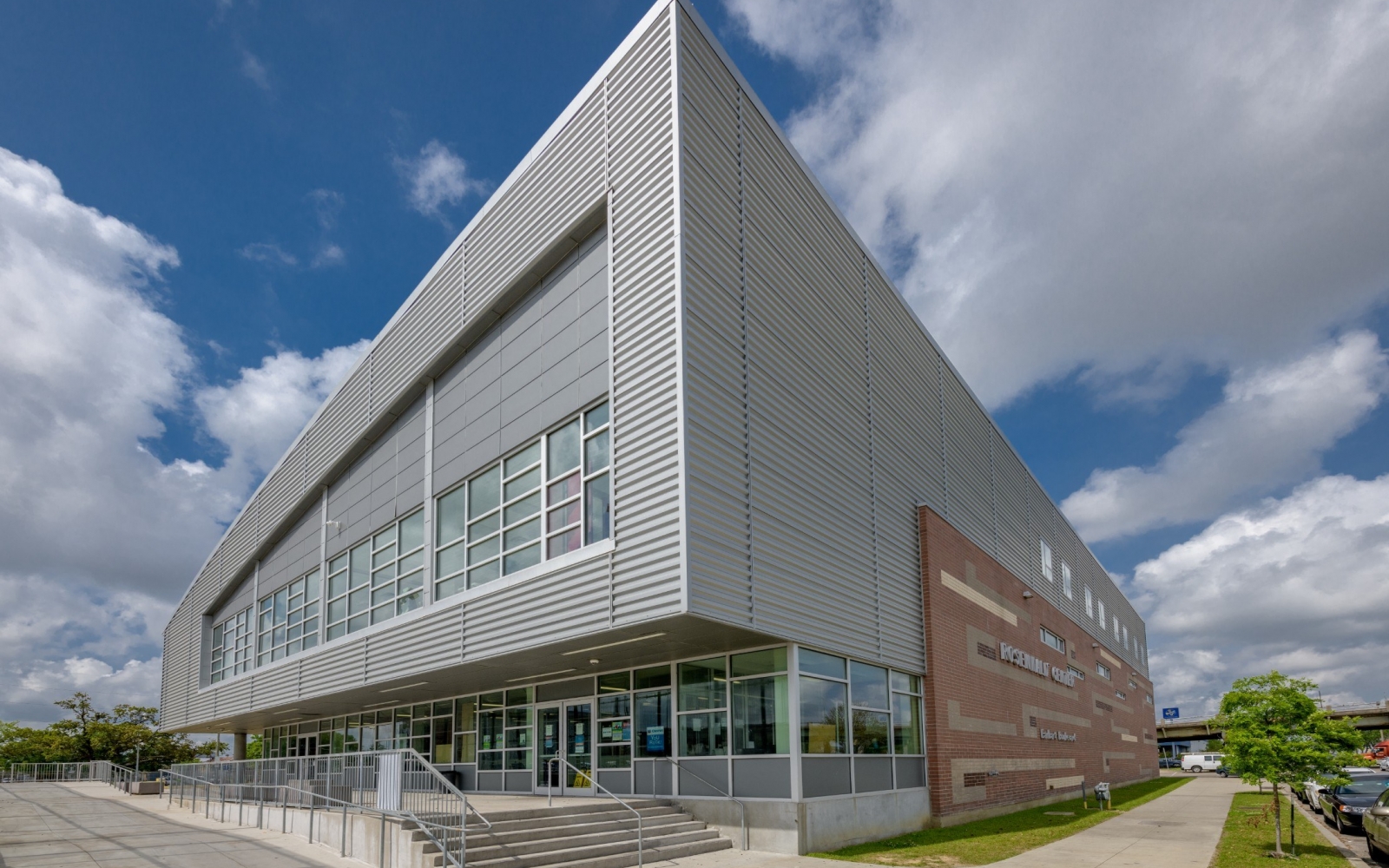 Rosenwald Center
Not many buildings have more historical significance than Rosenwald Center. The center and pool were built in July 1950 during the time of racial segregation. The site, located at 1120 South Broad, served as the city's only major recreation facility for African American citizens. The location remains nestled in the heart of the B.W. Cooper neighborhood (now known as Marrero Commons). The building was demolished in 2013 but reopened in the fall of 2015. However, the new design is completely different than the original.
The new Rosenwald facility is a two-story, 15,580-square-foot community center. Features include an indoor basketball court and stage; weight room; activity rooms for dancing, music, pottery, arts, and sewing; snack bar; public meeting rooms; and a multi-purpose sports field. Additional features include energy-efficient lighting and sensors throughout the facility, which reduce energy costs and unnecessary light usage during daylight hours. A high-efficiency HVAC system now exists as well.
The former pool and pool house was also severely damaged by Hurricane Katrina. In 2015 they were completely renovated and rebuilt. Nothing remains of the original structure; however, the importance and the history are not forgotten. 
"When we were still not intergraded in the city, places like Rosenwald Auditorium was where the balls were put on," original Illinois Club member H. Kenneth Johnston states. "Members didn't know any different, so those were the grandest places in the world. They had people who would come and decorate those places beautifully. That was the Municipal Auditorium for us."
Once providing a stage for many African American carnival clubs and social groups, the new Rosenwald Center offers a platform for all residents to grow and flourish. The center continues to be an economic and social anchor in the community, providing opportunities for enrichment for all residents.