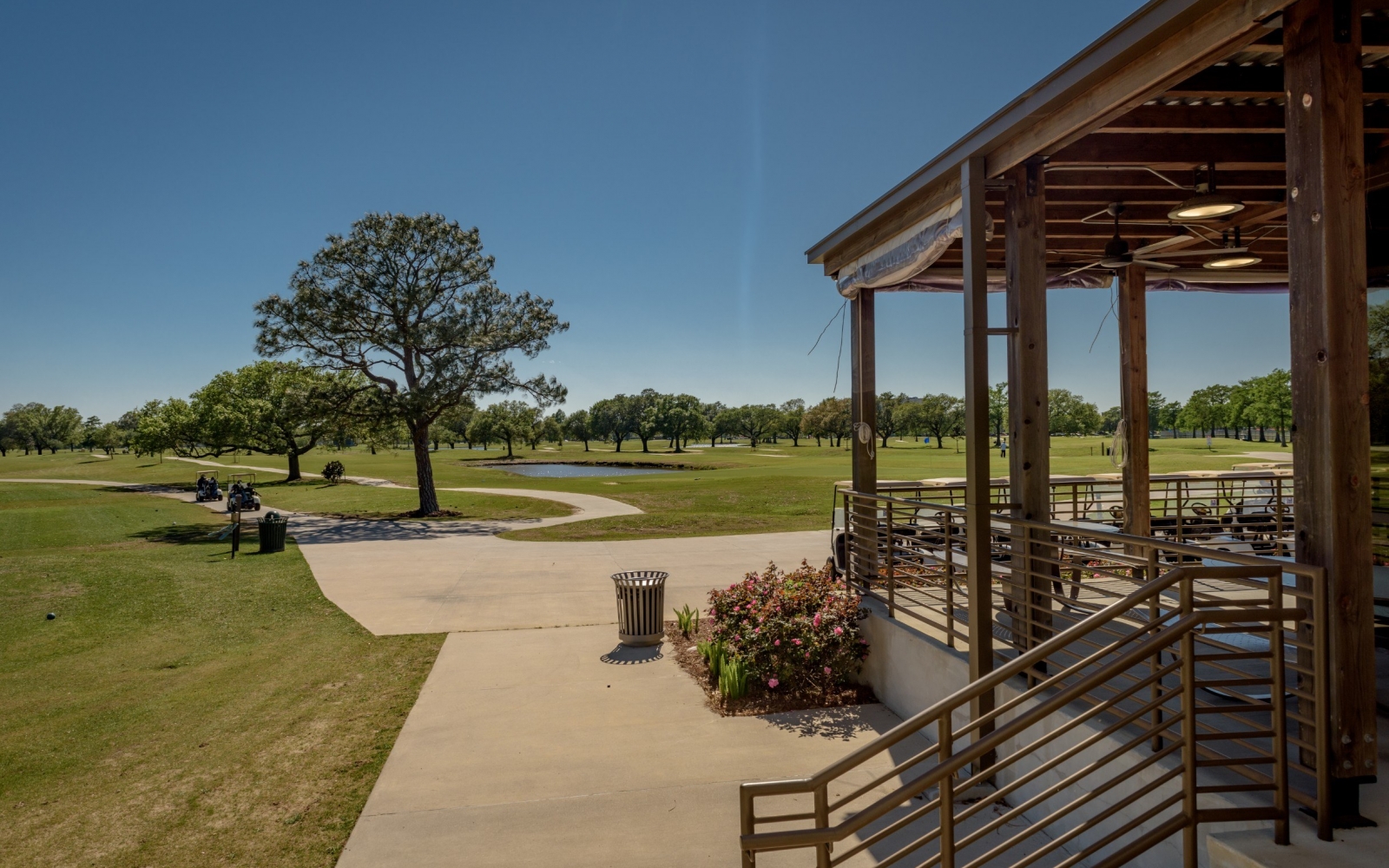 Pontchartrain Park
"Everyone knows, we were the first—the first subdivision to allow African Americans to live and buy homes," Pontchartrain Park resident Gretchen Bradford said. "We all know the history; from Joe Barthelemy to Wesley Barrow."
To know Pontchartrain Park is to know Gretchen Bradford. Since its historic inception in 1955, the groundbreaking subdivision has had many champions, but not many residents have advocated with the passion and dedication of Bradford.  
Cleary, the history of the area was in jeopardy after the devastation of Katrina. "It was like an atomic bomb hit the neighborhood . . . under 10 feet of water," Bradford recalls. She remembers everything being gray, but the determination of residents, like she and childhood friend and actor Wendell Pierce, was proof the future was still bright.
Bradford not only came back to her Mithra Street home, but she is now a force in the resurgence of the Pontchartrain Park community, serving as the president of the Pontchartrain Park Neighborhood Association. "I was in Houston, but there was never a doubt I wouldn't be back." she stated.
Pontchartrain Park is no longer gray and in the past decade, the subdivision has seen the reopening of schools and churches and the revitalization of parks and playgrounds. The growth of the area's university is evident, including major additions to buildings and new campus dorms. "Do you see SUNO?" Bradford asked, as her smile widened. Her pride and delight are justified.
The university has built its first-ever student housing complex, the Information Technology Center, and a new College of Business and Public Administration building on the Lake Campus. Post-Katrina revamp included work on the University Center, library, and the first floor of the Bashful Administration Building, which honors the university's first chancellor, Emmett Bashful. The renovations were completed in the fall of 2014. In January 2014, the university broke ground on the Small Business Incubator Center, which officially opened in June of the following year. The last of the FEMA trailers was hauled off the Lake Campus on June 2, 2014.
Bradford knows there are still some obstacles, but she knows the community will continue to preserve its history and empowerment to African Americans who wish to invest in the area and thrive as homeowners. When driving down Press or Congress Drive, the ranch-style model of many of the area's homes are no longer; most are elevated, modernized, and now better prepared to battle Mother Nature and other obstacles, if necessary. 
For ten years, the community has celebrated its growth and resiliency by way of the Gentilly Fest, a gathering that originally formed to help the area's first responders get back to operating form.  Now, the event has become one of the city's biggest draws, celebrating local music, arts, and cuisine. However, the essence of Pontchartrain Park remains. "The flavor is this same," Gretchen Bradford guarantees.