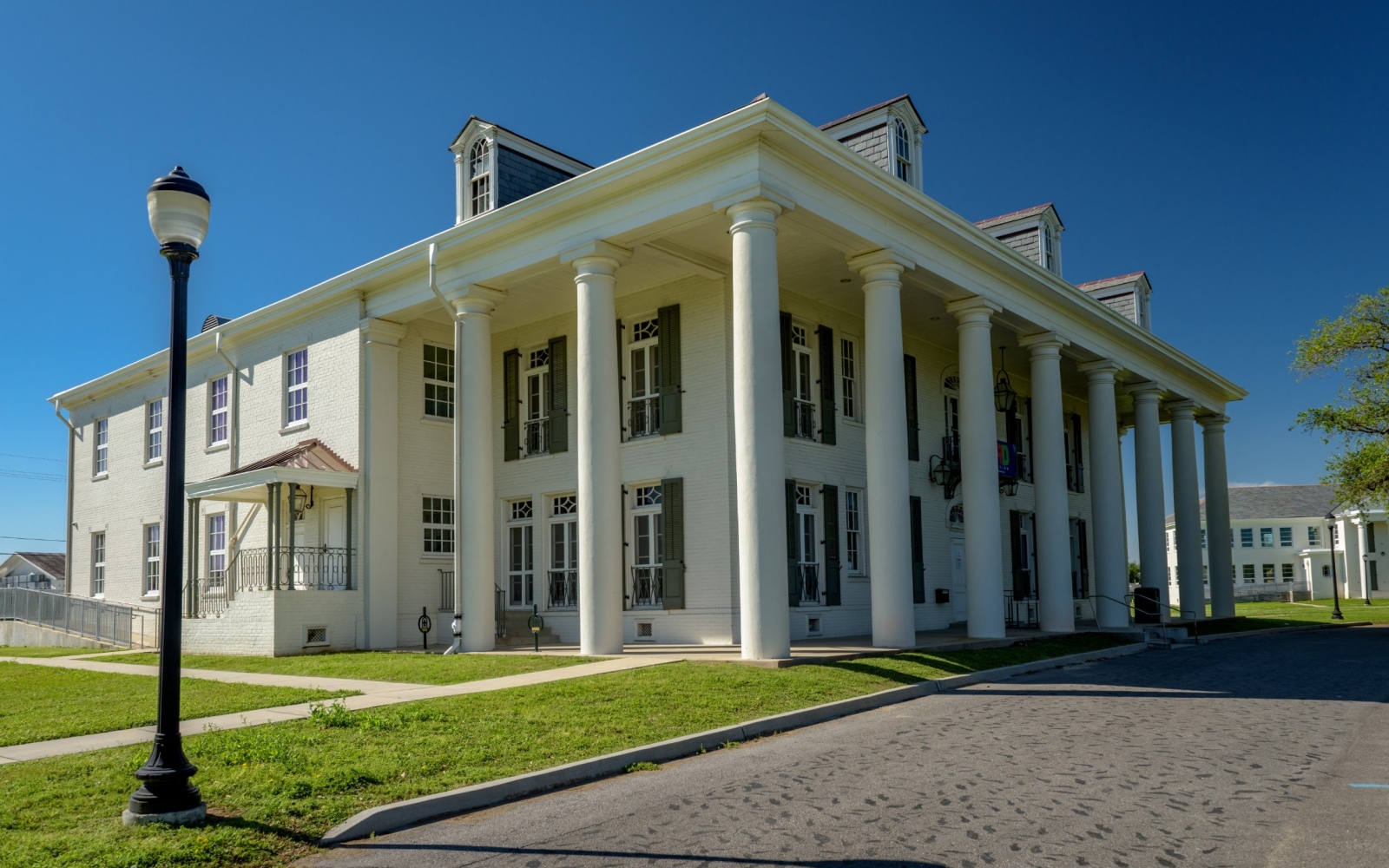 Milne Boys Home Complex
The Franklin Avenue campus known as the Milne Boys Home site served as refuge for orphans and troubled children from 1933 to 1986. It was used sporadically over the next two decades as a center for after-school and summer programs, ultimately falling into a state of disrepair. In 2005, the Milne Boys Home was a blank canvas. The seven antebellum-style buildings making up the campus sat empty after Hurricane Katrina, quickly rotting from the inside and becoming a waist-high jungle on the outside. 
No longer a haven for the city's youth, the grounds were an eyesore to a main thoroughfare.
However, signs of light began to show in 2014 when the city's redevelopment plans begun on the historic property. The site became a permanent home for not only NORD, but for the mayor's murder-reduction campaign, NOLA for Life. Before moving onto the Milne campus, the NORD leadership and managerial staff worked out of three recreations centers; this move allowed NORD to finally have all its functions under one roof. Currently, one main building and the recreation center are being utilized. 
The city now has a long-term contract with the Milne Trust through 2031 that obligates it to operate the facility to benefit youth. Centralizing NORD administrative space will benefit the agency's community reach and enable efficient and professional delivery of recreational services. Along with continuing the NORD mission, the NORD Milne Center will continue that legacy by providing quality programming for all city residents with a great emphasis on teens, an investment vital in further strengthening the Milneburg community. The Milne campus symbolizes respect for the city's rich history, tremendous growth, and a sense of pride. The facility provides a safe space to advance the mental, physical, and social benefits of the population. In its current state, and purpose, the building continues to strengthen the communities and groom future generations.
Not long ago, remnants of the building lie in patches of dirt, making the building easy to access without permission, and the gymnasium was covered in graffiti and dirt. Today, four of the seven buildings remain in beautiful condition. NORD Director Vic Richard states, "The campus has a completely different feel. It is warm, welcoming and friendly. It looks and feels like home, like the City of New Orleans."