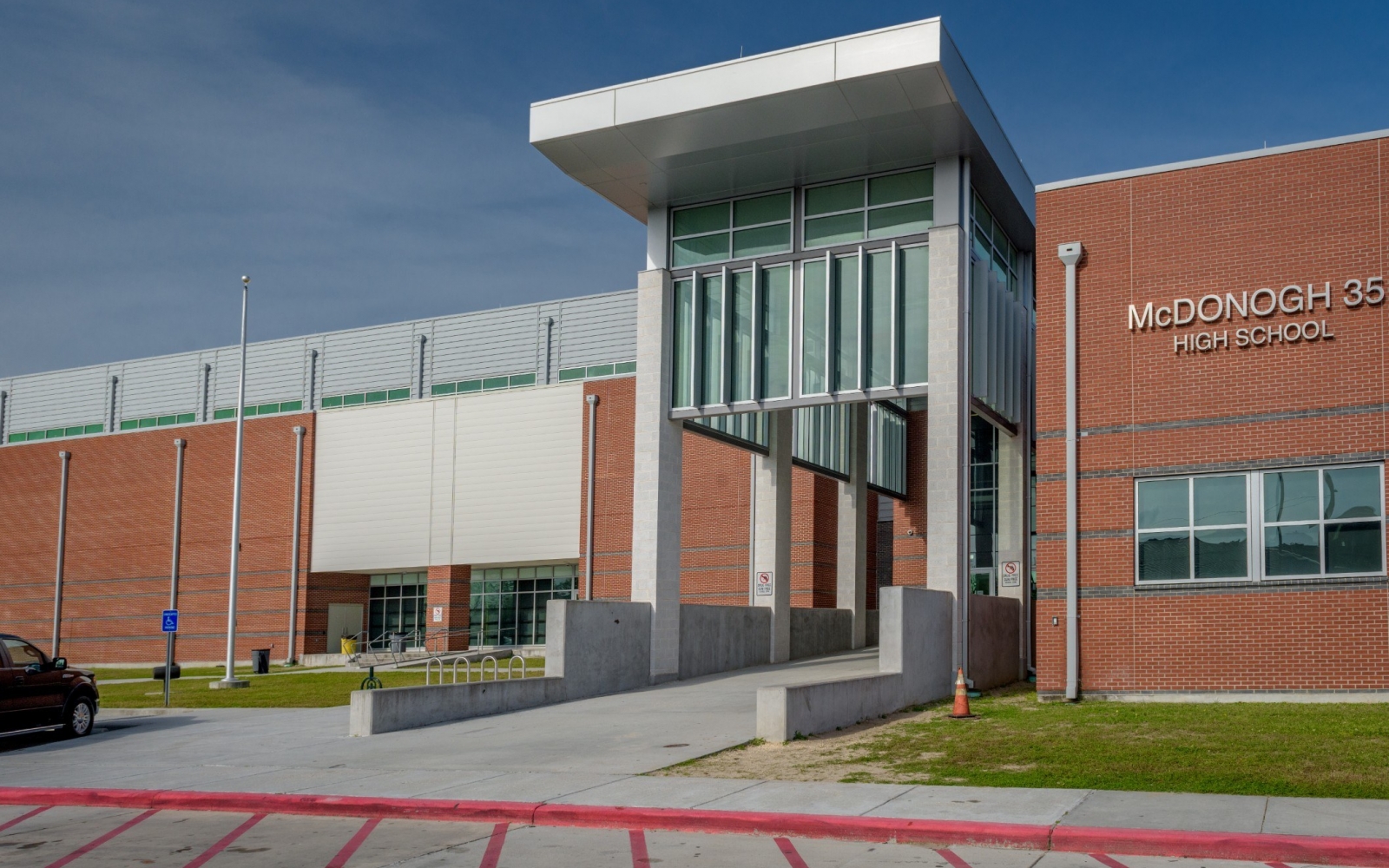 McDonogh 35 High School
The list of notable graduates of McDonough 35 High School reads like a who's who of city superlatives. Alumni include Ernest Dutch Morial, the first African American mayor of New Orleans, the city's first African American district judge, and a city council member; Israel Augustine Jr.; and the Reverend A. L. Davis, along with current NOPD superintendent Michael Harrison and current council member Jared Brossett. 
The history and legacy of "35" began back in 1917, opening its doors to educate African American students on South Rampart Street and more recently at 1331 Kelerec Street near St. Bernard and North Claiborne Avenues for a little over forty years. The address has now changed, but the esteemed academic prominence remains and has carried on in a new, ultramodern edifice located at 4000 Cadillac Street near St. Bernard Avenue in the Pilotland neighborhood. The three-story school is now housed on the site of the former E.H. Phillips Jr. High School and Vorice J. Waters Elementary, which were both demolished in 2011. 
The building, which has housed thirty-five students since 2015, is currently the largest post-Katrina school project in the city. Built on a seventeen-acre site, the structure was constructed to accommodate one thousand students. One of the goals for the project was to provide a dynamic and fun learning environment though the creative use of durable and budget-friendly materials.
Each grade has academic communities designed in the areas of visual and performing arts, vocational studies, special education, ROTC, and physical education. The first floor features a towering atrium, along with a 775-seat auditorium and a spacious cafeteria. 
In a short time, the school has even served as a partner in the community. "The school's Jazz Band has often provided entertainment for events here for us," says Tonya Hall, regional manager of neighboring community Columbia Parc/Columbia Residential. 
Student facilities include competition as well as practice gyms. Music, art and choir classrooms, rehearsal spaces, and close to a dozen science and/or computer labs are also housed. The design includes a community health facility in addition to its student health services. This gives the students at 35 new designs on the continuing the traditions and upholding the standards of success.