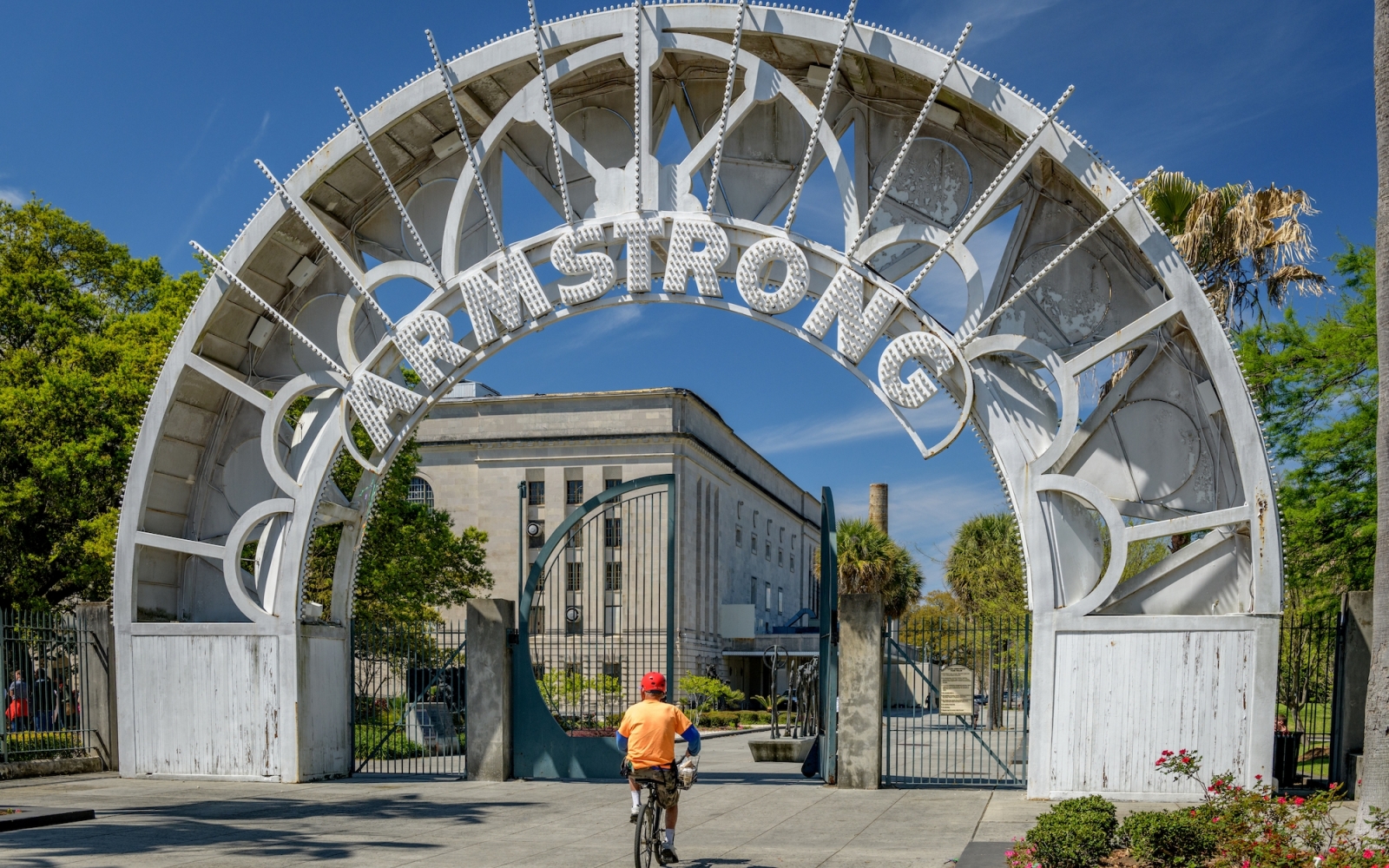 Armstrong Park
After years of neglect and burnt-out light bulbs, the white metal arch that acts as a gateway to the Armstrong Park entrance on North Rampart Street is fully lit, properly spelling out the park's name.
Within the thirty-one-acre park stands the renovated Mahalia Jackson Theater and historic Congo Square, where slaves gathered on Sundays to sell vegetables and dance. In recent years, a group of sculptures were also added to the park, representing cultural figures like Big Chief Tootie Montana, jazz pioneer Buddy Bolden, and singer Mahalia Jackson.
Work still remains to be done here in the park: the fates of Municipal Auditorium and several National Park Service structures are still unclear. Even the project meant to repair the park had its share of setbacks—a contractor hired by the Nagin administration was fired in 2010 after its workers committed a series of blunders, including disconnecting the bronze shoe of Louis Armstrong from the base of his iconic statue.
But today, Armstrong Park's scenic pedestrian bridges, paths, lagoons, and fountains have been repaired and the park's side and back gates now open a bit more regularly to connect the greenspace with the adjacent Treme neighborhood.