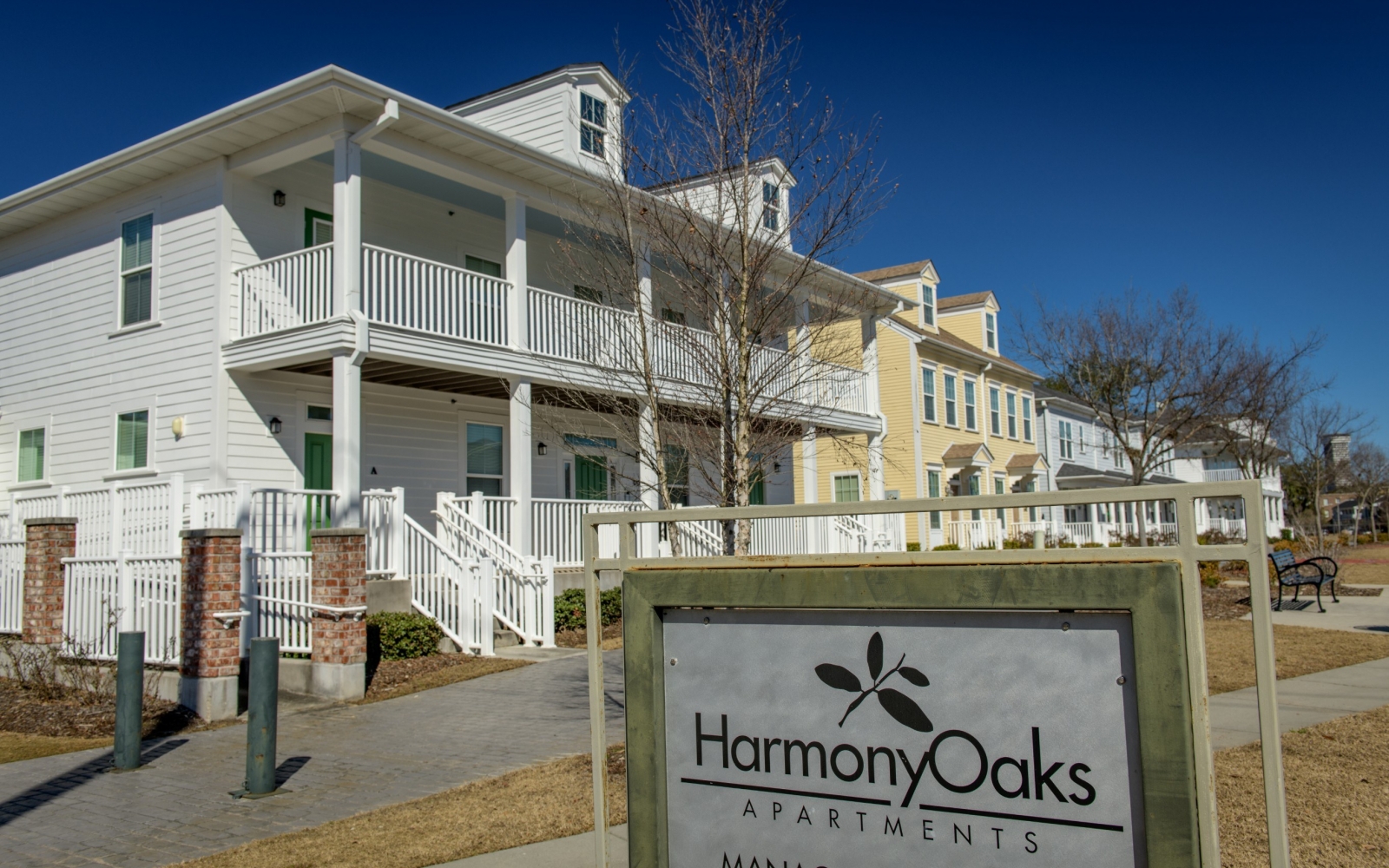 Harmony Oaks
In 2005, when Hurricane Katrina hit the C.J. Peete public housing development, its winds whistled through six hundred empty apartments. Fewer than one hundred apartments were occupied. Though small in number, the Peete's few residents were large in impact. 
The Peete was built in 1941 as the Magnolia, the first public housing development in town. In subsequent years, it had grown to a large development with 1,400 apartments. However, half of it was demolished years ago. Then, in 1998, about six hundred residents moved out when the remainder had been slated for demolition for a redevelopment that had never materialized.
After Katrina, a small, tight-knit group of C.J. Peete resident leaders pushed to see their modernist-style community center re-opened, not demolished and rebuilt. They noted another demand—that resident leaders must be trained to manage the community center as they always had before Katrina.
Residents worked closely with the on-site development team Central City Partners, a collaboration between seasoned public housing developer McCormick Baron Salazar, its community-development arm Urban Strategies, KAI Design Build, and local partner New Orleans Neighborhood Development Collaborative. At the community center, residents requested classes in literacy, computers, and healthy cooking. They launched a weekly bingo game that became a reunion of sorts for all former C.J. Peete residents in the area.
The developers hired residents to make phone calls to find many of their former neighbors—the one hundred households who had lived there in 2005 plus the six hundred who had moved out earlier. They found them displaced from Katrina in places across the nation. Each resident was connected with an Urban Strategies caseworker who helped them with crises they encountered and helped ease them back to the city of New Orleans, if they wanted to return.
For the kids, residents wanted to see the campus of nearby Carter G. Woodson School re-done, with preference for the development's children, if possible. They demanded McCormack Baron change its rules forbidding stoop-sitting, which leaders saw as both a tradition and a crime-fighting measure as it put more eyes on the street.
Peete's resident leaders also fought for job-training programs on its construction site for young neighborhood men and women like Felicia Meyers. "I didn't know how to hold a hammer. Now I can drive a nail like a pro," she said in 2009, as she worked to build the 460-unit, mixed-income development called Harmony Oaks.